Adobe Analytics Report Builder is a Microsoft Excel plugin that allows you to see real time data from Adobe Analytics in your favourite data manipulation engine, available for further analysis with the tools of Excel.
How would you use Report Builder? Imagine you are a digital analyst for an online retailer. You are responsible for analysing visitor data and communicating new insights to stakeholders. How can you quickly perform the custom analysis you need and export reports in the formats you prefer? The answer is the Adobe Analytics Report Builder capability.
The Report Builder capability combined real time data from Adobe Analytics with the ubiquity of Excel, so marketers can easily create, customise, edit and distribute reports.
Often stakeholders need to perform additional and custom analyses on their Adobe Analytics data, and they need a familiar vehicle with which to perform those analyses and communicate resulting insights.
With the Report Builder capability, analysts can quickly create and customise dashboards in Excel according to a user's needs. These custom dashboards automatically update based on the latest information from Adobe Analytics, providing up-to-date data users need for quick analysis and data mashups.
Marketers need a tool to let them easily explore and share their data in the way is most convenient to them and others in the organisation. The Report Builder capability gives marketers flexibility in how they view and deliver their reports.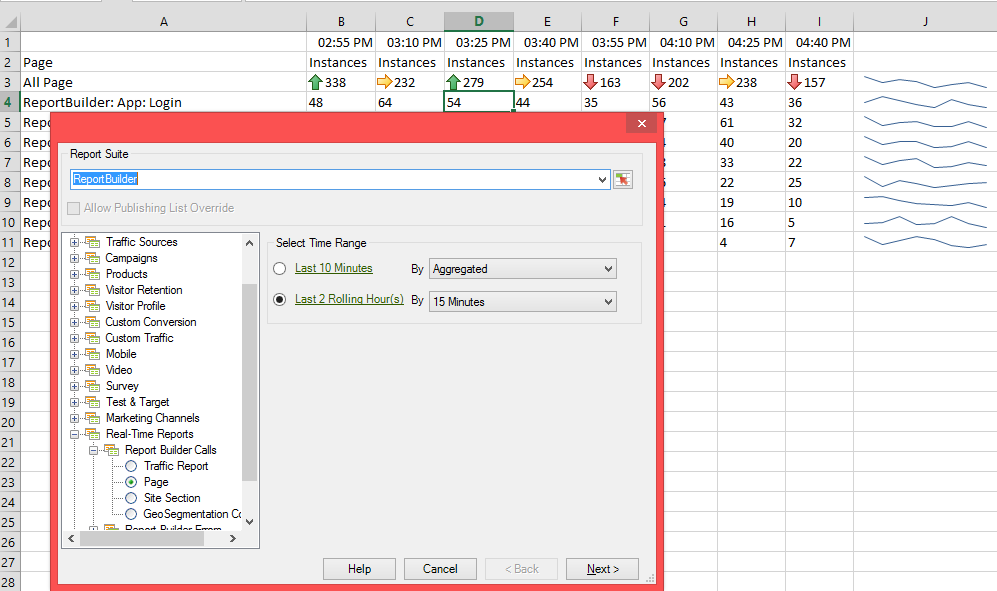 They can create schedule and automatically generate reports to distribute via email or FTP and export them for review in a variety of formats including PDF and mobile.
Adobe Analytics combines data from online and offline channels to give organisations real-time insights into campaign performance and customer behaviour across channels.
The Report Builder capability comes with all implementations of Adobe Analytics, full integration with the other capabilities of the solution and integration with the other solutions of the Adobe marketing cloud. Report Builder is a plugin that imports Adobe Analytics data into Excel for the customer analysis and flexible reporting organisation's require.
Goji provides consulting, training, support and implementation services to Australian and New Zealand organisations in Adobe Analytics, as well as other platforms in the Adobe Experience Cloud and Google Analytics. If you would like to discuss our services, use our contact form and tell us your story.
View More Adobe Analytics Features