You are a content manager for an online video service that provides streaming for smart TV's, video game consoles and tablets. With millions of subscribers streaming your material, how can you know which viewers are the most valuable to your business? With the Ad Hoc analysis capability of Adobe Analytics.
How Does Ad Hoc Analysis Work?
The Adobe Analytics Ad Hoc analysis capability gives organisation's the control of a real-time visitor data to build high value customer segments and understand how they interact with an organisation site. Once business users know who their customers are and how they engage with a brand, they can explore and share those insights to optimise their business strategies.
Organisations struggle to understand the attributes and behaviour of their most important visitors and customers, who are splintered across channels and touch points. With the real-time, unlimited segmentation of Ad Hoc Analysis, business users can easily sift through their visitor data to discover those who will spend the most money or time on their site. And once they have discovered and build these audience profiles, decision-makers can plan how to most effectively engage them.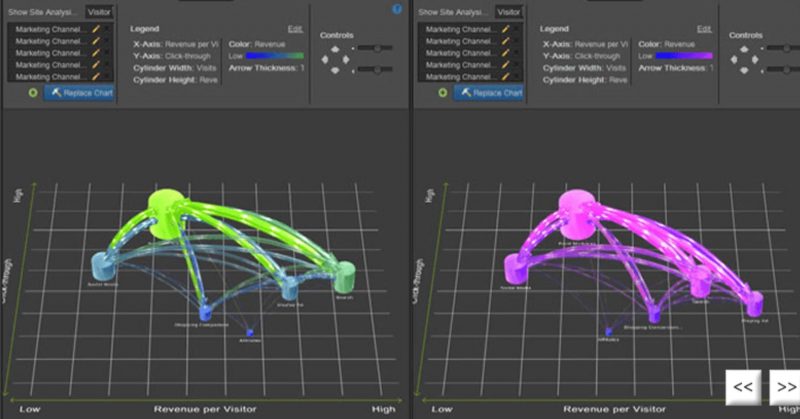 Often, reports can spark new questions but software or system constraints restrict their ability to explore and answer them. The Ad Hoc Analysis capability provides advanced reporting, giving business users the flexibility to explore the data immediately. They can compare multiple reports at once (including mobile segments and usage) and explore their data to find the answers they need, when they're needed.
With dozens of different channels and devices, no single customer journey is the same. The Ad Hoc Analysis capability enables multidimensional site analysis so business users can quickly recognise how visitors engage with branded properties, and determine the most popular, effective and valuable engagement points with customers and prospects.
Adobe Analytics combines data from online and offline channels to give organisations real-time insights into campaign performance and customer behaviour across channels. Ad Hoc analysis comes with all implementations of Adobe Analytics and integrates with the other solutions of the Adobe Marketing Cloud. Ad Hoc analysis enables business users to explore their visitor data in real time to create comprehensive views of high value business segments.
Goji provides consulting, training, support and implementation services to Australian and New Zealand organisations in Adobe Analytics, as well as other platforms in the Adobe Experience Cloud and Google Analytics. If you would like to discuss our services, use our contact form and tell us your story.
View More Adobe Analytics Features