Adobe Analytics' Data Connectors is a pre-built integrations portal that allows business users to more seamlessly integrate Adobe Analytics with other, third party platforms.
How would we use the Data Connectors functionality? Imagine you are a marketing director for a financial services company. You are responsible for creating customer profiles, understanding how your business engage with your brand and capturing leads for the company.
So how can you begin to understand how visitors interact with your digital properties, when your marketing data is siloed across third party apps? The answer: The Data Connectors capability of Adobe Exchange, available in Adobe Analytics.
Data Connectors integrate Adobe Analytics with third party applications so business users can break down data silos and create a multi channel Analytics platform. For example, email campaigns may reach a wide audience and draw new visitors to a site, but once the visitor click the email link there is no continued data.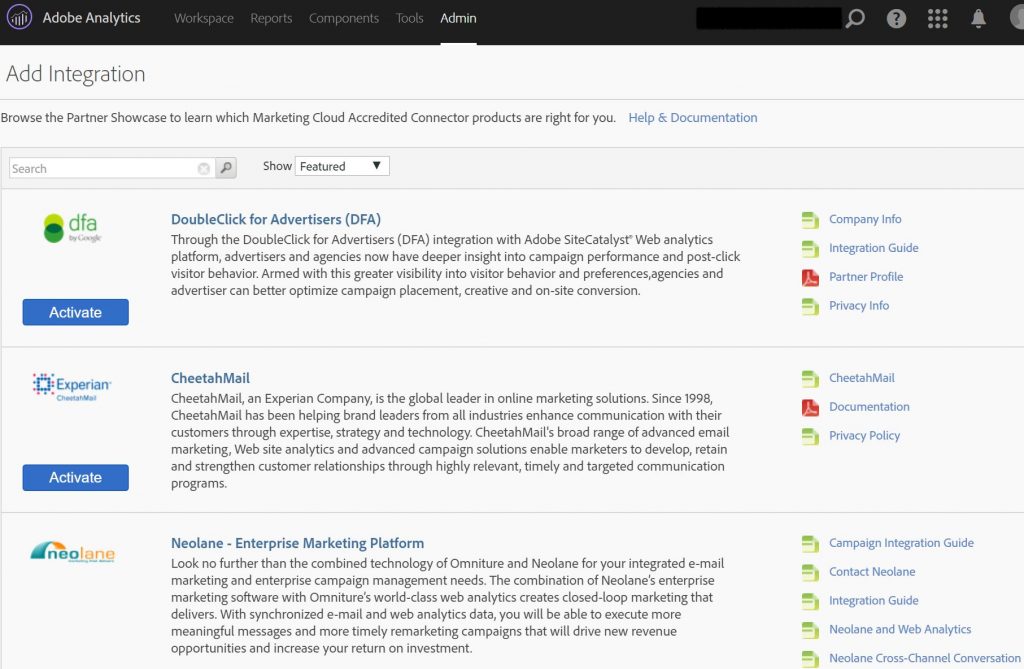 Meanwhile on-site Analytics can show the paths users take to conversion, and identify successful marketing opportunities but doesn't link visitor behaviour to the email campaign that initially brought them to the site.
Using Data Connectors to integrate just one external source such as email, organisation's can combine pre-click campaign data with post-click site behaviour to determine the perfect combination that drives email clicks that lead to onsite conversions.
The effort of integrating tracking systems can discourage organisations from benefiting from big data. By integrating Adobe Analytics with third party applications, Data Connectors gives business uses a way to immediately begin discovering value in big data.
Simply creating one connection between email and web Analytics for example, produces a higher resolution cross-channel view visitors centre for optimising the value of those applications.
Typically building integrations between existing third party applications takes time and leaves organisations dependent on IT resources. Data Connectors offers purpose-built integrations so business users can integrate systems with minimal effort.
Integrations with a large partner ecosystem of applications means decision-makers can break down data silos to discover the best ways to invest resources.
Adobe Analytics combines data from online and offline channels to give organisation's real-time insights into campaign performance and customer behaviour across channels.
The Data Connectors capability comes with all implementations of Adobe Analytics, full integration with the other capabilities of the solution and integration with the other solutions of the Adobe marketing cloud.
Data Connectors enables easy integration of third party applications with Adobe Analytics for a higher resolution view visitors.
Goji provides consulting, training, support and implementation services to Australian and New Zealand organisations in Adobe Analytics, as well as other platforms in the Adobe Experience Cloud and Google Analytics. If you would like to discuss our services, use our contact form and tell us your story.
View More Adobe Analytics Features