We provide consulting, audits, implementation and training services to Australian businesses on Google Tag Manager. We can handle any tag management project. Our GTM services are carried out at our Sydney premises to your requirements.
Why Google Tag Manager (GTM)?
1. Superior Tag Management
Google Tag Manager is the future of analytics and tracking user behaviour in Digital Marketing. It gives the power back to the marketers in making decisions on what tags should be deployed onto a website. It can handle tags from any vendor, not only from Google, Twitter, Adroll, DoubleClick, Linkedin and more, you can also create custom tags that are completely configurable.
2. Cost Savings
Google Tag Manager (GTM) implementation often means only a one time development change for a website, saving thousands of dollars in development and testing costs. These are most commonly saved in implementing analytics tags, remarketing, retargetting, conversion tracking and ecommerce tracking tags from various vendors. One GTM change done correctly can save a huge amount in development time, testing time and in costs overall.
3. Superior Event Tracking
GTM provides additional functionality beyond that of standard Google Analytics. Features include the ability to track how long users are on the page (without Google Analytic's previous inaccuracies), how far users scroll down the page, track form submits, error messages as events, and not to mention – almost anything as an event, Enhanced Ecommerce tracking, and much more.
Looking for Google Tag Manager Training?
We can provide one on one training sessions for you at your office. Make contact using the details below and we can take you through our range of service options. For more information contact us using the form below.
Looking for Google Tag Manager Implementation Services?
We cater for large and small websites looking to migrate their tagging over to GTM. Our development services are first class, we consult, implement, test and publish to get your GTM migration done professionally and without disruption.
Still confused? Check out more on Google Tag Manager
View this short video on GTM and how it can help enhance your analytics set up today.
Summary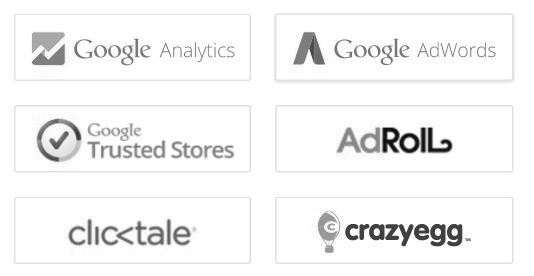 Author Rating





Brand Name
Product Name
Google Tag Manager Services