When Goji Web founders Matt and Melissa Murfitt realised the scale of the world's plastic waste problem in early 2017, they decided to take action.
With the aim of educating consumers and lobbying relevant industries to reduce their plastic footprint, they registered a charity with an attention-grabbing name, Polluting Plastics.
After applying with Google for funding, the charity received a rolling advertising grant totalling $167,000 pear year.
Since it's inception, Polluting Plastics has spread the word to 2.5 million people across the planet, weighted towards countries where plastic is often discarded into the environment.
"As marketers we have a responsibility to protect the environment in which we all thrive," says Matt Murfitt, Goji Web's Managing Director. "Advertising can educate as much as it can persuade or sell. A great Search or Social campaign has the capacity to do all of these things."
Environmental Awareness Goes Hi-Tech
As an Adobe Partner and Google certified Digital Ad Agency, Goji Web has a unique combination of resources at it's disposal.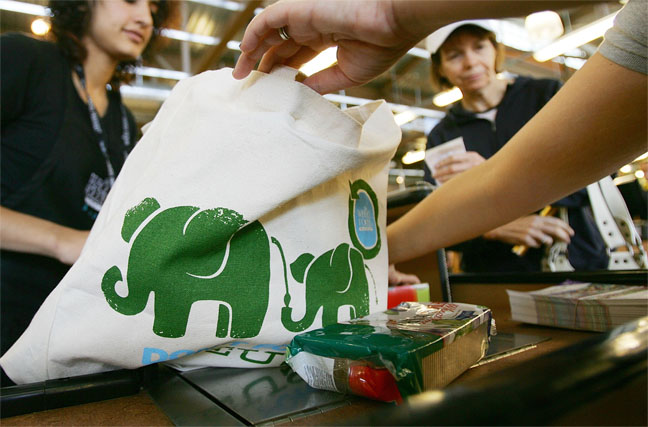 In September 2018, the company signed up to the enterprise-level, AI (artificial intelligence) driven Adobe Advertising Cloud software, to increase return on investment for several of the company's clients.
And it's worked. Since integrating with the platform, Polluting Plastic's Search account has reached 127,000 impressions and nearly 9,000 clicks.
To improve their targeting, Goji Web's analysts set up scroll tracking to measure how far down the page each user scrolls.
When a user reaches 75% of the way down any page, a conversion pixel is fired back into Adobe Ad Cloud so the AI engine can process and improve the campaign's cost per conversion over time.
With time ads are increasingly shifted to a more engaged audience, powered by cutting edge data modelling.
The commercial implications for such a technology are huge.
Why? Because as tools such as Adobe Ad Cloud become mainstream, both advertisers and their audiences reap benefits from the improved targeting.
If advertising becomes more useful for customers, it's also more useful for advertisers – who end up selling more products.
For Polluting Plastics, it means greater reach to more engaged audiences and improved ROI from each advertising dollar.
Conversion Rate Increase Illustrated
True to our word, we wanted to show the actual performance improvement of Polluting Plastic's '75% scroll' metric over time, using Adobe Ad Cloud.
See the performance below, noting the steady increase in Conversion Rate from 28% to 42% over the last 4.5 months. That is a 50% increase in conversion rate during this period.

Because the algorithm will bid more aggressively on terms that show increased engagement (and less on those that do not), we can be sure that we are educating more consumers over time, for each dollar spent.
Who Else Might Benefit from this Technology?
Virtually anyone conducting campaigns online would benefit from AI driven data modelling, however the most obvious applications that come to mind include:
Financial institutions
Highly competitive markets
Publishers
Ecommerce and Retail stores
Education providers
Business to Business
Are you interested in hearing more about Adobe Ad Cloud or Goji Web's services? Contact Us for more information.
To contribute to the effort around plastic pollution, you can visit Polluting Plastic's website here.