Here we illustrate how Goji consultants use the Adobe Experience Cloud platforms to target high value customers using onsite personalisation, intelligent ads, analytics and audience segmentation to create a personalised customer experience. We explore the integration of these 4, key platforms: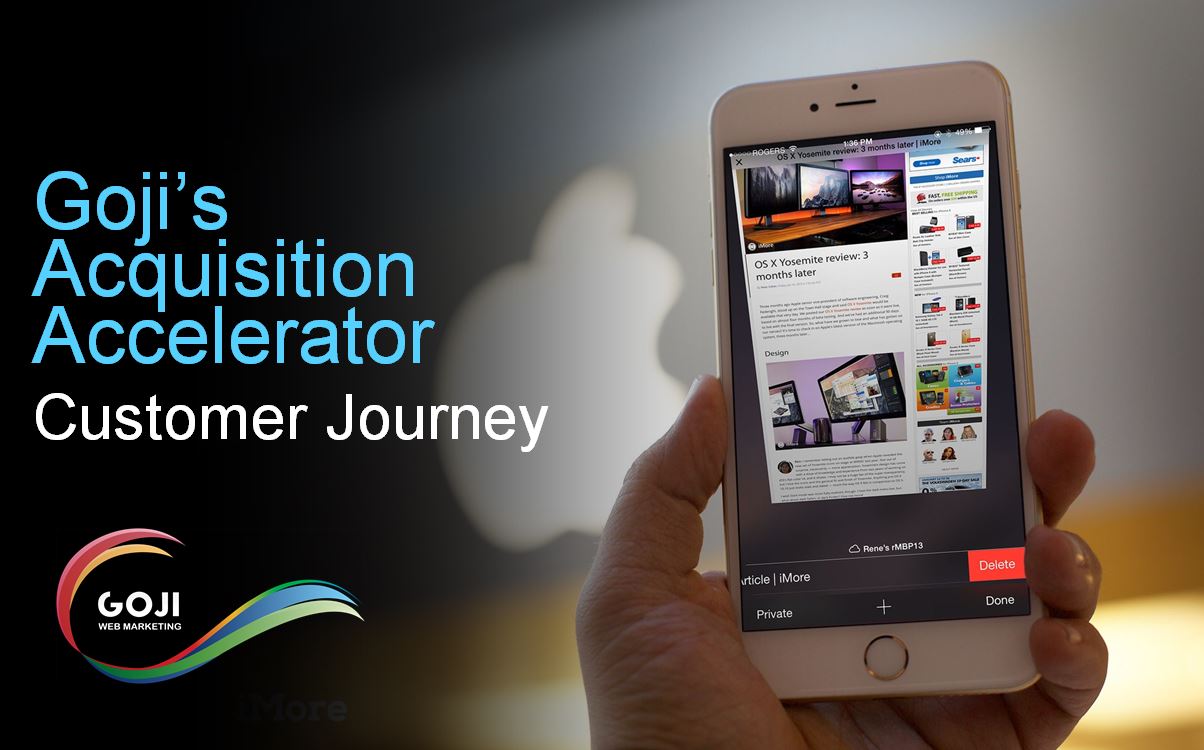 Adobe Analytics
Adobe Target
Adobe Audience Manager – DMP
Adobe Advertising Cloud
Let's investigate this process both from the perspective of our Digital Marketer and from that of the end user.
Goji's 6 Steps To Accelerated Acquisition
New User Hits Your Website
Firstly, a new user enters the site, allowing us to collect information using cookies from the implemented platforms. We will start with an anonymous user where we have limited information.
Geolocation; Sydney, Australia
First time visitor
Customer status: Not a customer
Referring URL: (bing)
Referring search term: (car insurance quote)
Operating System: Mac OS X
Browser: Chrome
We can pick up certain signals such as:
the search term they used
whether they are repeat or first-time
what type of browser they are using
their geolocation
but… we don't know anything about their behavior and we certainly don't know who they are as an individual.
This data is already starting to build out our understanding of the customer in the Adobe Marketing Cloud audience and profile core service.
When this anonymous visitor comes to our company's site for the first time they are completely anonymous, although Adobe Target can still target this customer based on predetermined popular content or products, or via a split test/MVT test.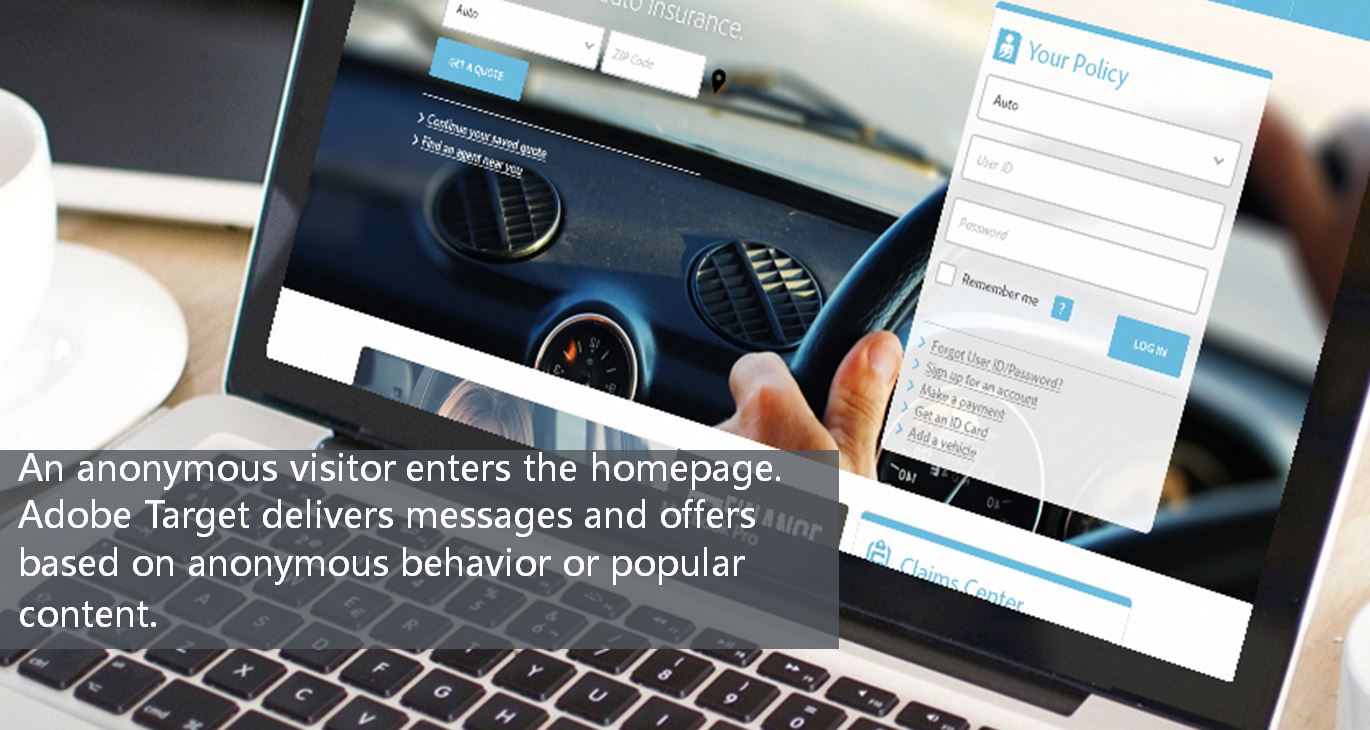 Visitor Value Identification
Let's presume that the Digital Marketing team has identified this visitor as a high-value prospect and has built this out this segment in Adobe Audience Manager, Adobe's Data Management Platform. Audience Manager allows integration of all of the company's data sources to identify high value traits from existing web users, as well as purchasing 3rd party data to enrich our understanding of these user's preferences, and finally to create lookalike models of these users. Audience Manager allows us to export these high value segments to other advertising programs later on.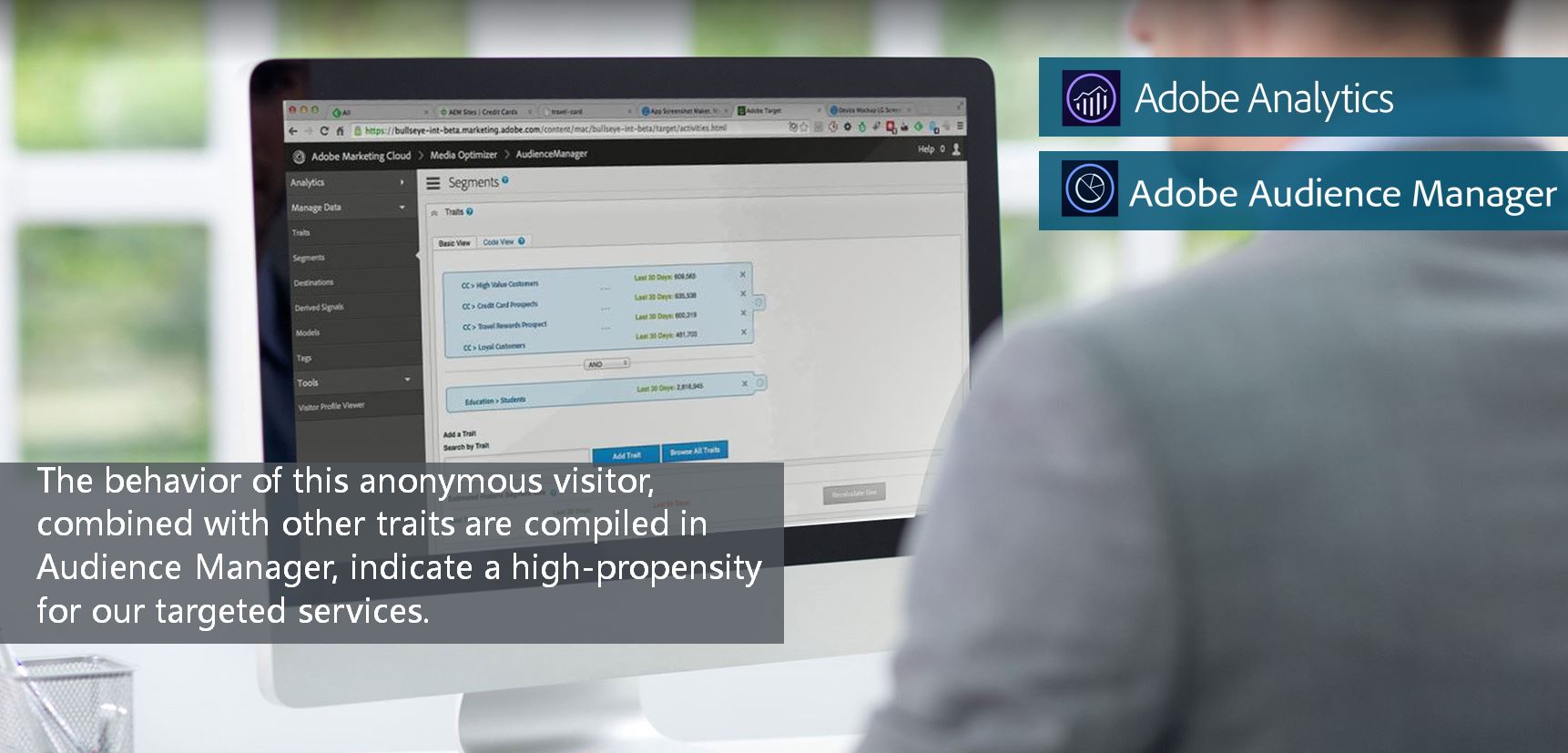 Visitor Returns to Your Site
When the user returns, we have multiple data points on him stored in the Adobe Marketing Cloud profile. A cookie stored in the visitor's browser contains his unique but anonymous Adobe Marketing Cloud visitor ID, which is used to recognize him anonymously across multiple sessions. This user is then targeted with a specific, high value offering on the website on their return visit.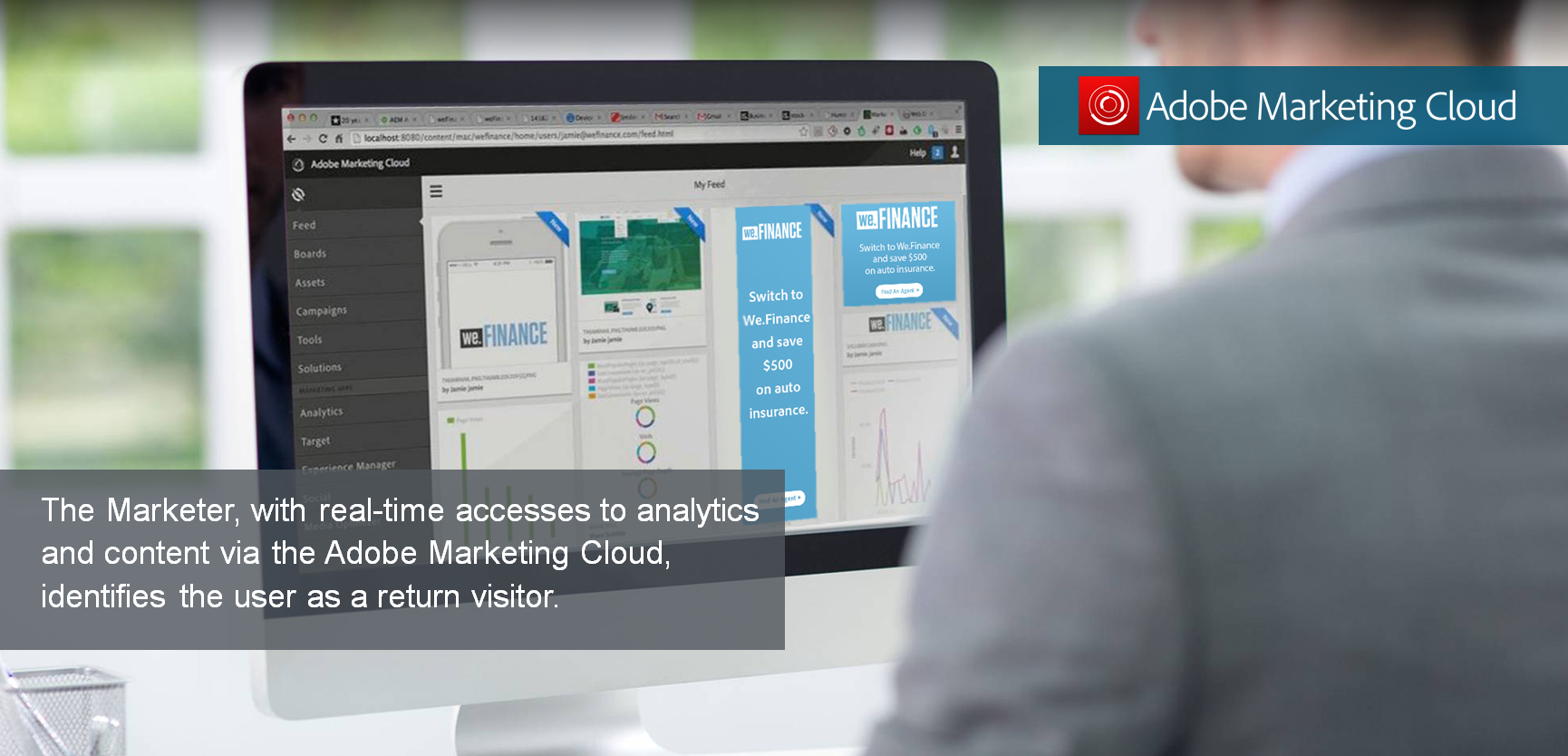 Personalised Search, Display and Social Advertising
Our Digital Marketing team then uses the Adobe Ad Cloud to help forecast the best mix of search, display and social ads based on specific budget to acquire this segment of high-value prospects. It also automates the execution of their media plan using an algorithm that selects media and bids based on the best performing outcomes, using Artificial Intelligence to beat out all of your competition in Return on Investment.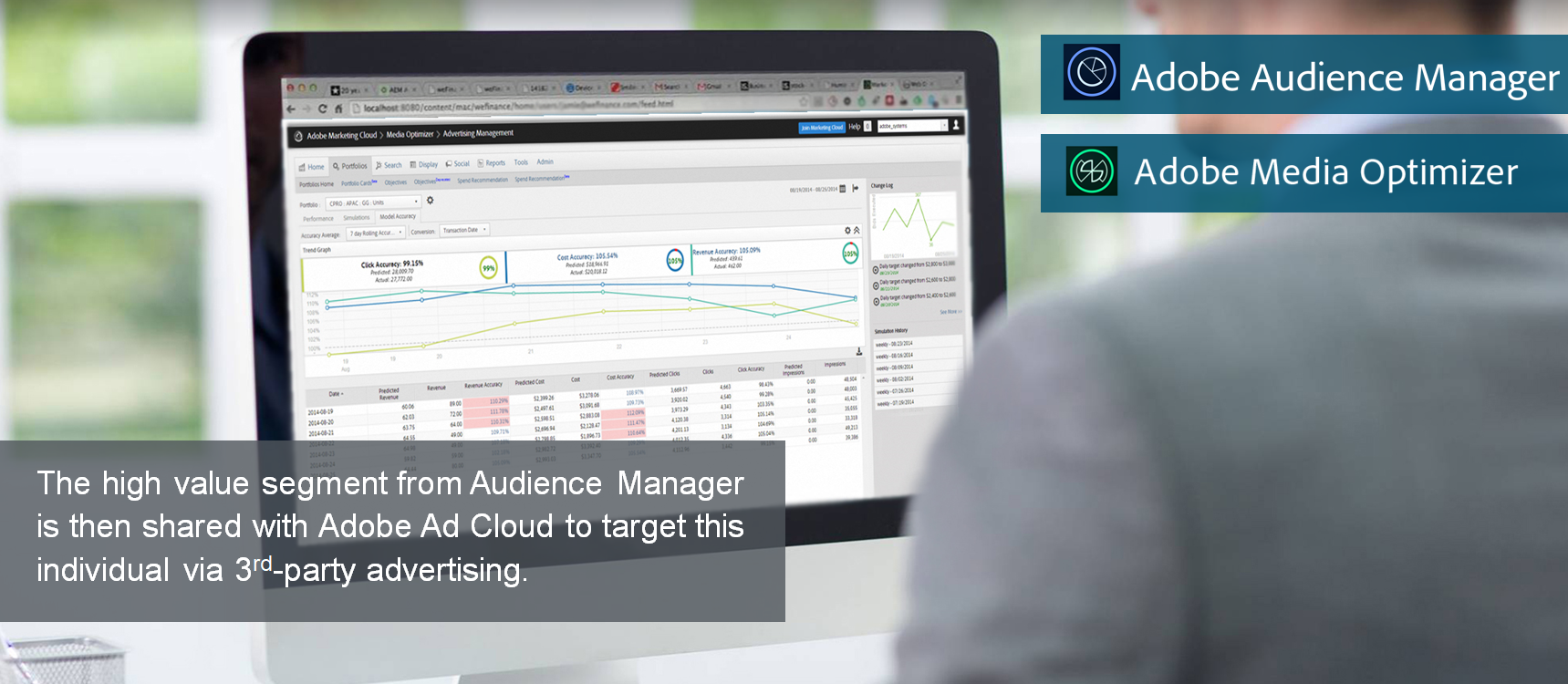 Targeting of Non-Converting Segments
At this point, the user leaves and some time later – they are on the Sydney Morning Herald website. Using our own, collected first party data and third party data from other providers – we can use the same "high-value" prospect segment profile from Audience Manager to target this individual with display advertising through a DSP or an advertising network.
Because the prospect has high-value potential, we can deliver a more compelling offer (in this case, a $500 discount) to increase the likelihood of acquiring this customer.
Closing the Loop on the High Value Customer
When the consumer returns to the company homepage (even without directly responding to targeted 3rd-party advertising), they receive a consistent and high-value experience as the same special offer is presented to the individual.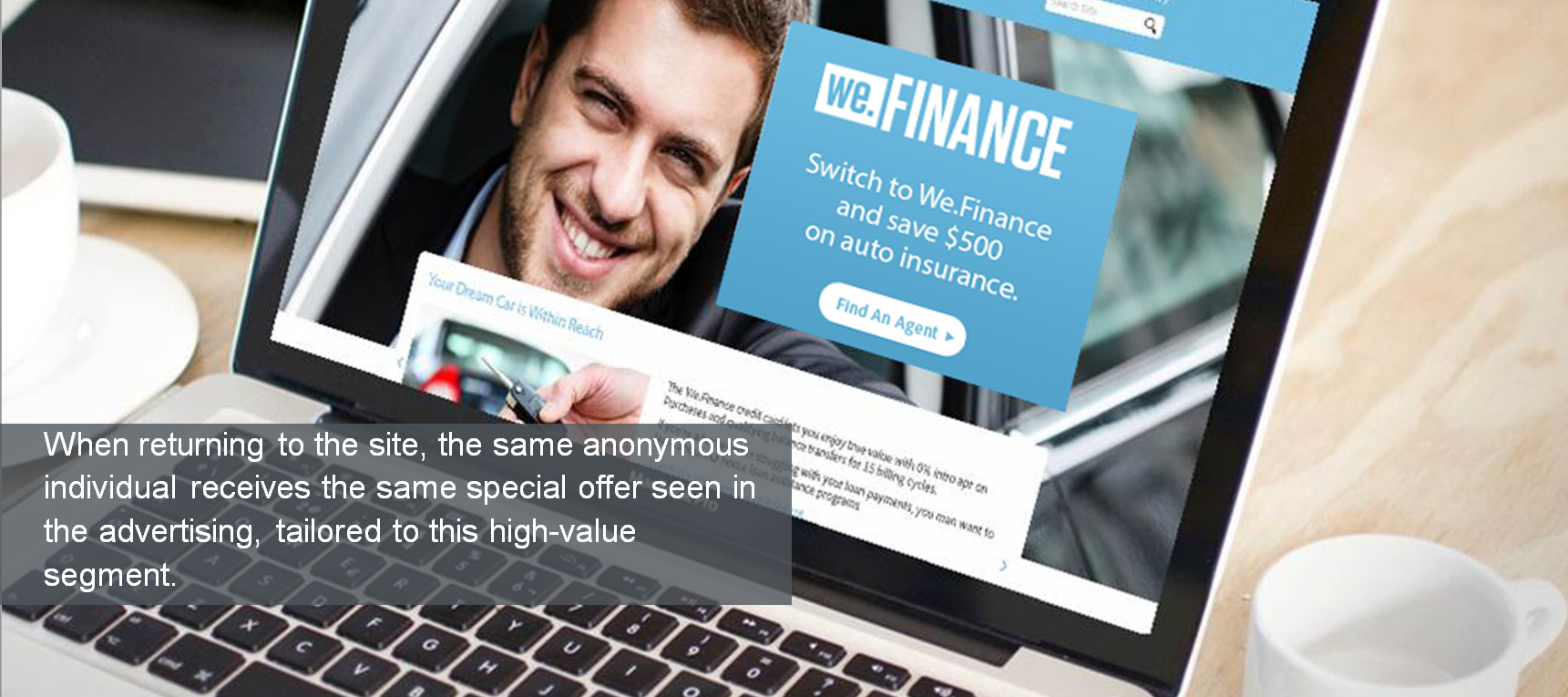 Results
From a genuine customer, these results were realised:
23% lift in conversion rate compared to people who did not see Facebook ads
32% lift in conversions compared to people who did not see Facebook ads
51% of Facebook ads that led to conversion were an "influencer" in the sales funnel
About the Author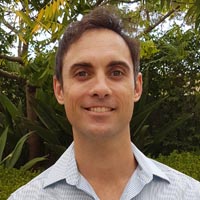 Matt Murfitt is Director of Data and Analytics at Goji. He specialises in Search, Analytics, Display, Social and Personalisation across a broad range of industries. He has a passion for data-driven, customer acquisition and improving the customer journey. He is qualified in both Marketing and Psychology and routinely works with brands both big and small to increase their web traffic, leads, improve customer experience and collaborate across new and challenging projects. His passion for technology is rivalled only by his curiosity of what it's capable of to improve our lives.
About Goji
Goji is one of a select few specialised Adobe Partners in the Asia Pacific region. We solve two key challenges for our clients:
Technical implementation of Adobe platforms that maximise profitability, efficiency and customer experience
Campaign execution to successfully advertise, personalise, analyse and optimise company web assets
Platforms we specialise in include:
Adobe Analytics
Adobe Audience Manager DMP
Adobe Advertising Cloud – across Video, Search, Display, Programmatic
Adobe Target
Make contact to start a conversation about how we can help you achieve your goals.