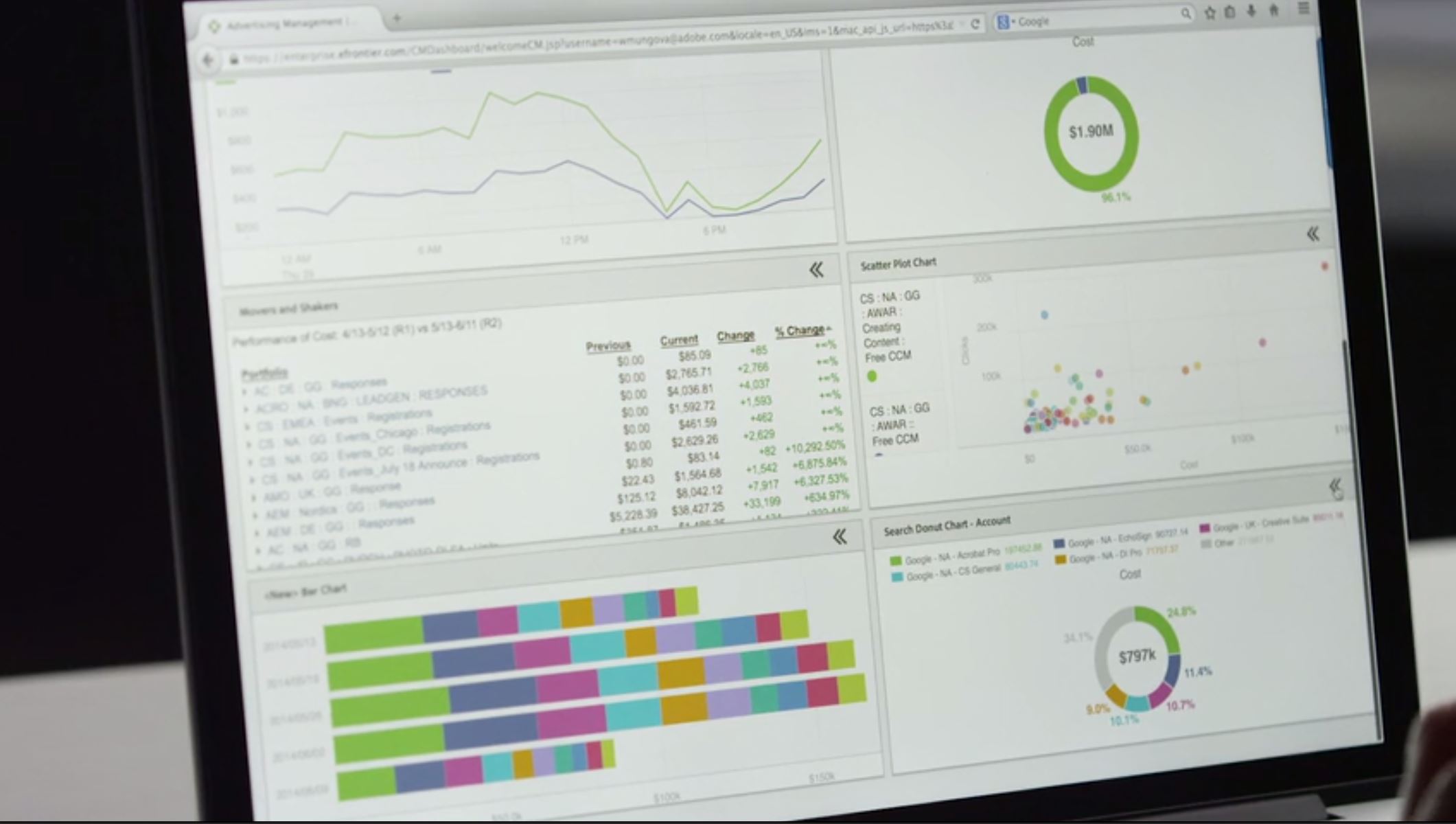 Did you know that you can now target users with content across your website and ads from an initial Google search query, even without them clicking on one of your search ads? Something that even Google's own Ad stack cannot do on it's own.
Companies using a combination of personalisation, DMP (data management platforms), and DSP's can now target users based on Google input alone (without the click), a highly powerful and until recently, impossible, technological skill.
This capability has been made possible by Adobe's Experience Cloud products working together in unison to provide users with a personalised experience across every channel: Adobe Target (for on site personalisation), Audience Manager DMP and the powerful Adobe Advertising Cloud, Adobe's fast-evolving campaign management platform.
What does it look like?
User types a search term into Google Search – e.g. "Samsung TV"
User doesn't click on the Google search results but goes to your website by typing the address into the browser or clicking on a bookmark
Your website homepage is then tailored to the user's search term – e.g. "Samsung TV" hero banner image (with a big, juicy call-to-action for the user to buy it). 
That's right, the user's search data just bypassed Google and fed directly into our website personalisation engine. But the magic doesn't stop there.
User doesn't convert (of course, they rarely do the first time), but then navigates to Buzzfeed, where they are retargeted with the same message as the one they originally searched, and the corresponding company offer or content – e.g. Samsung TV Special Offer!
User then returns to the company website at a later date to view more products or content on the website – e.g. the Samsung 65 inch LED TV page
User is then retargeted with ads related to this specific content across Programmatic, Social, Video and other websites – e.g. 'Samsung 65 inch LED TV' ads on Facebook, Youtube and on the Huffington Post
User is also retargeted using search. The next time they search for the original term (e.g. "Samsung TV"), they are retargeted with a search ad about their latest service or product viewing – e.g. search for "Samsung TV" generates an ad for "Samsung 65 inch LED TV" directing them back to the offer page.
In other words, the user is now exposed to a personalised, tailored experience that is consistent across search, display, video and website content. As the user adds more information into their search, their experience improves, benefiting both customer and advertiser. Specifically, advertisers who invest in high-value targeting technology.
"But how is this possible? I thought Google stored all of this information and no one else could access it."
Traditionally, this has been the case. But Google's position as a monopolist across it's search engine, and most of the data within it, has forced other ad-tech vendors to circumnavigate using data collected from web beacons, cookies and other data sources.
Data Management Platforms are the new way to de-monopolise the system, allowing other tech vendors greater ability to collect user data, and then target and personalise customer journeys. See more on how Goji can help you utilise a DMP.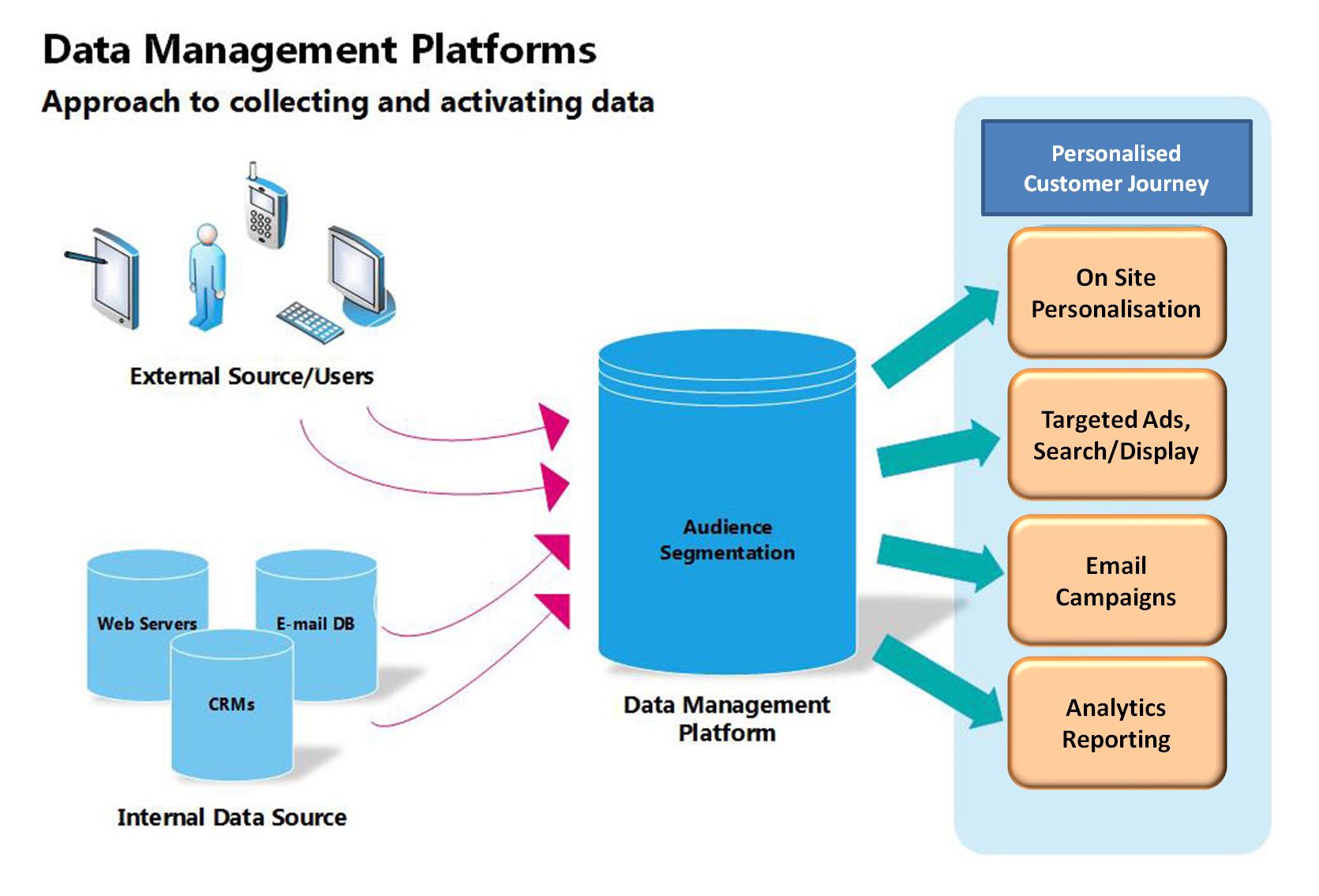 Vendors such as Oracle and Adobe are constantly seeking out new ways to obtain critical customer data, such as search data, to prise the natural competitive advantage away from Silicon Valley's biggest search juggernaut.
While these companies generally respect privacy rules around Personally Identifiable Information (PII), and ensuring our data is used for constructive purposes ('Don't be Evil' – Google's Mantra), user data is something that can and should be used for the benefit of consumers and the advertisers selling to them.
As a result, our advertising eco-system is changing fast. The incumbents are battling it out to see who can best personalise the overall customer experience across these channels.
With efforts like this, its clear to see which of them are leading the pack.
About the Author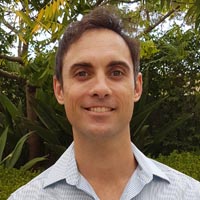 Matt Murfitt is Director of Data and Analytics at Goji. He specialises in Search, Analytics, Display, Social and Personalisation across a broad range of industries. He has a passion for data-driven, customer acquisition and improving the customer journey. He is qualified in both Marketing and Psychology and routinely works with brands both big and small to increase their web traffic, leads, improve customer experience and collaborate across new and challenging projects. His passion for technology is rivalled only by his curiosity of what it's capable of to improve our lives.
About Goji
Goji is one of a select few specialised Adobe Partners in the Asia Pacific region. We solve two key challenges for our clients:
Technical implementation of Adobe platforms that maximise profitability, efficiency and customer experience
Campaign execution to successfully advertise, personalise, analyse and optimise company web assets
Platforms we specialise in include:
Adobe Analytics
Adobe Audience Manager DMP
Adobe Advertising Cloud – across Video, Search, Display, Programmatic
Adobe Target
Make contact to start a conversation about how we can help you achieve your goals.