It's nearly that time of year again, time for the annual Adobe Symposium 2018!
The Australian Adobe Symposium, based in Sydney, is all about providing an impactful, impressionable experience that you simply cannot achieve by reading web articles or watching YouTube videos.
The central conference is a three-day event, with a massive attendance of nearly 2,000 visitors from all over the world and is continuing to grow, as 2017's main event was 20% larger than the previous years.
In previous years of the Adobe Symposium, we've seen the development of what we know as the Adobe Creative Cloud, as well as the development of Adobe's market leading, enterprise marketing, lead management and communications stack, the Adobe Experience Cloud.
Your Adobe Digital Marketing Partner
Goji is an Adobe Specialised Marketing Partner. Call today on 0412 503 685 or use our online contact form.
2016's Symposium saw the The Power of Great Experiences, showing off data science application and capabilities, digital advertising capabilities and more information about Adobe Experience Manager (AEM), Adobe's powerful website CMS.
The 2017 Adobe Symposium broke boundaries and records with its amazingly high attendance, exceptional collection of keynote speakers and presenters, and an array of incredible new technologies on display for the world to see.
What Can I Get Out of the Adobe Symposium?
The Adobe Symposium is designed to showcase innovation, tools and trends, as well as business cases into how companies are using the Adobe Experience Cloud, made up of the Adobe Marketing Cloud, Advertising Clouds and Analytics Clouds. This includes how companies seek to gain deep, thoughtful insights into their customers, build personalised campaigns and better manage and design their content, assets and customers.
The Adobe Symposium provides invaluable resources for digital marketers, such as unparalleled networking opportunities with agencies and other digital marketers, one-on-one meetings with Adobe consultants, Account Managers and customer care representatives, as well as a chance to talk to Adobe product gurus and product partners underneath the Adobe Community Pavilion.
At its core, the Adobe Symposium is a user conference for businesses and clients who use Adobe's suite of products such as Audience Manager, Adobe Analytics and other products of the Experience, Marketing and Advertising Clouds, as well as being grounds for important skill training sessions and pre-conference training for those looking to up-skill and move forward in their career.
What to Expect in 2018
Whether you're new to digital marketing or an experienced veteran, you'll gain valuable insights, learn how to understand your customers and create experiences that matter. Explore the latest tools and trends, hear from marketing innovators, and touch the technology that delivers world class customer experiences.
The highlight of the first two days are the morning keynotes. The first day has typically focused on key product announcements from Adobe, talks from keynote speakers from organisations such as Adobe CEO Shantanu Narayen, ANZ Bank, Qantas, as well as panels and talks with famous and well-known individuals such as Eric Bana and Adam Spencer. It's safe to say that 2018's conference has a lot to live up to based on prior events!

Due to the Symposium's increasing popularity with digital marketing agencies and high-profile personnel, we may see an additional 1000 attendees – making it one of the largest digital marketing events in the country.
We can also expect updates and product announcements from key spokespeople, information about up-and-coming technology (such as integration of Virtual Reality and Social Media platforms), trends such as the increasing movement towards streaming services, Customer Experience, change with the marketing sphere and much more.
For 2018, the Symposium is scheduled for the 15th-16th August at the Sydney International Convention Centre.
We can expect Adobe to double down on their strategy of linking user experiences emotions and making advertising part of the customer experience by understanding the customer, while showing off the latest tech, news and some great stage performances.
The Symposium brings together the brightest minds, leaders and experts from all over the world in over 100 panels to share the latest trends and solutions. The experience is second to none, providing real life examples, success and failure stories from the top brands and industry icons. Not only will you be able to network and talk to experts and professionals in the same field as you are, but you'll also be able to take home a piece of the action.
We'll see you there!
About the Author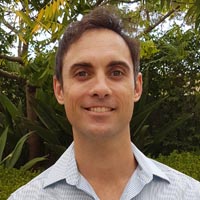 Matt Murfitt is Director of Data and Analytics at Goji. He specialises in Search, Analytics, Display, Social and Personalisation across a broad range of industries. He has a passion for data-driven, customer acquisition and improving the customer journey. He is qualified in both Marketing and Psychology and routinely works with brands both big and small to increase their web traffic, leads, improve customer experience and collaborate across new and challenging projects. His passion for technology is rivalled only by his curiosity of what it's capable of to improve our lives.
About Goji
Goji is one of a select few specialised Adobe Partners in the Asia Pacific region. We solve two key challenges for our clients:
Technical implementation of Adobe platforms that maximise profitability, efficiency and customer experience
Campaign execution to successfully advertise, personalise, analyse and optimise company web assets
Platforms we specialise in include:
Adobe Analytics
Adobe Audience Manager DMP
Adobe Advertising Cloud – across Video, Search, Display, Programmatic
Adobe Target
Make contact to start a conversation about how we can help you achieve your goals.